RAICILLA DE UNA: THE NEXT WAVE OF MEXICAN SPIRITS
Five-thousand feet high in the jagged terrain of the Sierra Madres grows the source of Mexico's best-kept secret. Between jurassic groves of Maximiliana agave rosettes, Manuel Salcedo Gutierez surveys each plant, some towering higher than his head. For thirty years, he has been the tabanero, or master distiller, and this property and the spring water coursing beneath is instrumental to the terroir of what's known in these parts as raicilla.
If you hadn't heard of raicilla before now, it's because up until 2016 it was illegal to produce and distribute in Mexico. The spirit, whose name translates to "little root," has been described as the nation's most rebellious spirit. It went underground in the 1780s to avoid being taxed by the Spanish, who were looking to create a market for wine and liquor imported from overseas. The artisans of Jalisco cleverly renamed it 'medicina,' and for the last 500 years, one could only source raicilla from roadside stops sold in recycled plastic bottles by unregulated vendors.
Founders of Raicilla Imports Amber Sellers and Ethan Lovell came by their passion for the drink honestly, through their purpose-driven work in Mexico. In founding Artisan Revival, Amber has in tandem with the Quality Skills Center, a training facility in Higuera Blanca, Mexico that provides fair wages and opportunities to build skills that lead to careers in apparel and accessory production. One day, near Puerto Vallarta, a woman was selling her medecina from a repurposed bottle of Fabuloso detergent. Likewise, in the wake of Hurricane Patricia, Ethan traveled for Waves For Water to the region to help deliver filters to facilitate access to clean water to those in need. One day, he stepped out for a bit and encountered raicilla at a roadside stop. Later, while researching agave-based spirit production in Mexico, they quickly noticed how many producers are cut out of the process early on and exploited. They created Raicilla Imports to support and work directly with distillers and aid in exporting their raicilla internationally.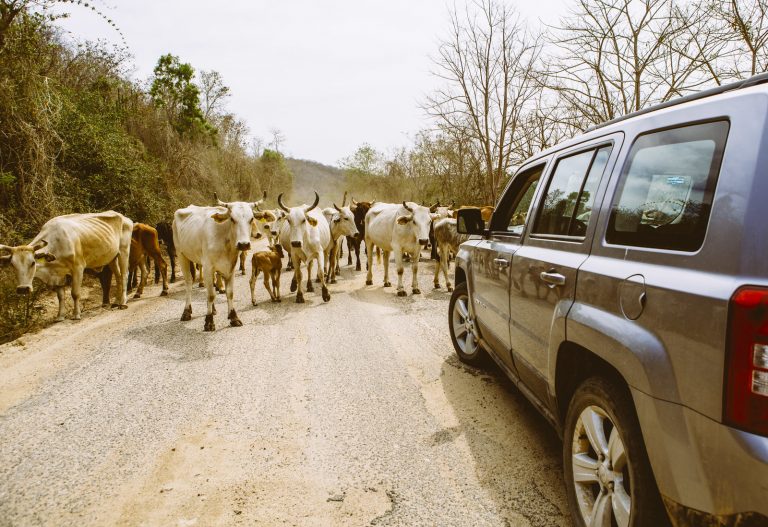 Similar to tequila and its smokier cousin, mezcal, raicilla is distilled from water and the fermented hearts of the agave plant. Its taste is more herbaceous and sweet than mezcal found in Oaxaca and often features a clean, leathery finish. Like champagne or cognac, the designation is contingent on the origin and can only be produced in the state of Jalisco to be called raicilla. Everything from the quality of the volcanic soil to the plants grown nearby leaves an indelible influence on the final flavor profile, which ranges from vegetal to floral. For years, it was likened to moonshine, but with Raicilla De Una, their first release, it appears the artisanal spirit is finally ready for its time in the spotlight.
Raicilla De Una gets its name from Manuel's single-origin use of the Maximiliana agave. Unlike mezcal, there are no ingredients added to raicilla outside of agave and water. Manuel stewards each agave plant to maturity, a process that takes anywhere between seven to eight years before they can harvest. Once harvested, the heart of the agave is roasted inside of wood-fired clay ovens. To keep the temperature consistent, Manuel and his team tend the fire for 72 sleepless hours. Following this, water is added to the roasted agave to create the mash, which is distilled for 17 days, during which time the natural airborne yeast enhances its flavor. Their small-batch raicilla has been described as "raw and complex" and most recently was awarded a Double Gold at the San Francisco World Spirits Competition ins March 2019, the highest honor given at the competition.
Currently, Raicilla De Una is raising funds to help Manuel construct a distillery to support their craft and enhance production, with plans to work with another heritage distiller in the works. Amber and Ethan hope by sharing their passion for the work tabaneros have devoted their lives to, they will be able to empower them to own their process and recipes, from the way the agave is grown to the final distillation. Together, they're bringing some of the most exciting voices in Mexican spirits to the fore. To learn how you can help them achieve their goals and support these artisans by donating, please visit their site here.